WebDev® Hosting
Simply the best of internet WebDev hosting !
WebDev® Dedicated Cloud Server
Get started on the web
CPU Cores Jusqu'à 12 cœurs
RAM Jusqu'à 32 Go
Espace disque Jusqu'à 500 Go
Trafic par mois Illimité
Nbr de domaines Hébergez un nombre illimité de domaines. Illimité
Comptes email IMAP/POP Jusqu'à 1000
Garantie de disponibilité 99.9%
Langages de programmation WLangage (WL)
Bases de données HFSQL Client/Server V.x 2024
Bases de données HFSQL Client/Server V.x 2024
IP dédiée v4 1 IPv4 inclu.
IP dédiée v6
Datacenter / Localisation GVA1 / Genève, Suisse
Inclus avec WEBDEV® Cloud
Appels inclus entre les lignes Boxis partout dans le monde
Appels inclus vers les fixes en Suisse et 40 pays dans le monde *
Hors forfaits facturés à la seconde dès la première seconde
Téléphone préconfiguré
Renvois et redirections d'appels
Répondeur téléphonique
Tous les services inclus
WebDev® Hosting 2024
Conception Web Responsive. WEBDEV offre une puissante plateforme pour développer sans effort des sites Internet et Intranet, ainsi que des applications WEB & SaaS, gérant une grande quantité de données. Avec des caractéristiques telles que la prise en charge de jusqu'à 32 Go de RAM, une capacité de stockage allant jusqu'à 500 Go, et le support du WLangage (WL), c'est l'outil idéal pour des solutions robustes. De plus, WEBDEV génère également du PHP.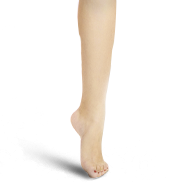 Kontakt
Telefonischer Support rund um die Uhr
+41 58 018 19 66
---
Serveur d'application WEBDEV : Présentation
Présentation
WEBDEV is a complete development environment dedicated to Internet and Intranet. WEBDEV is ideal for developing Internet and Intranet sites that require access to a database. The technology used ensures the operation of dynamic sites under all browsers on the market, regardless of their version, whether they run on PC, MAC, Unix, etc. This technology also allows the use of applications with all Windows servers on the market: Apache, IIS, etc. WEBDEV consists of:
WEBDEV Development Version: Installed on the development station, this version allows you to develop a WEBDEV site and test it locally.
WEBDEV Application Server: Installed on a server at the host, this version allows deploying a WEBDEV site. The site can be used by all internet users.
Note: To deploy a static site (which does not use data), the WEBDEV application server is not necessary.
---
Possibilities of the WEBDEV Application Server
The WEBDEV Application Server must be installed on a server (at the host or on an Intranet server). Thanks to the WEBDEV Application Server:
Internet users can use dynamic WEBDEV sites.
The server administrator can:

Manage and configure the different dynamic WEBDEV sites present on the server.
Configure the WEBDEV accounts associated with each site manager.
Install dynamic WEBDEV sites from DVDs provided by the site manager.
Control the installation and updating of dynamic WEBDEV sites remotely (via FTP or HTTP).
Monitor servers where dynamic WEBDEV sites are installed.

The WEBDEV site manager can:

Perform installations or updates of their dynamic sites remotely (via FTP or HTTP).
Modify the configuration of their different dynamic WEBDEV sites.
Perform load testing on the deployment server.
Control the proper functioning of the web server where the WEBDEV sites are installed.